How Will Innovative, Next Generation Traffic Management Systems Work?
At D2 Traffic Technologies, we offer next gen solutions to power both smart cities and the future of traffic management. But how will the traffic management systems of the future function? What can we expect to see in the coming decades? What does the smart city look like? How will IOT (Internet-of-Things) and digital twining affect the lives of all stake holders, including the citizens of the future?  
These are all the questions our team is currently exploring, and though it is impossible to fully predict the market, we can make some very educated guesses based on what we have seen in the last few years. The goal of traffic engineering and transportation fraternity is to leap towards the FHWA (Federal Highway Administration) goal of zero fatalities as quickly as possible. 
How Traffic Management Systems Function Now and How They Have Worked in the Past
Traffic Management Systems have worked to facilitate travel and transport for many years now. However, it is imperative to understand that, though they have tried to keep up with new demands, they are slowly becoming outdated and limited in their options.  
Current and past technologies include, but are not limited to: 
Overhead and Red-Light Violation Cameras to identify traffic infractions after they have already happened. 
Speed Limit CMS (Changing Messaging Signs) that alert drivers of the speed parameters in each area. 
Radar to analyze traffic patterns and ensure proper guidelines. 
Traffic Loop Sensors with wrapped wire to electrically identify if a vehicle has entered a designated area. 
Multiple traffic operating systems that work effectively, but sometimes conflict with each other. 
Traffic Management centers that augment basic systems engineering for primary information collection and consolidation. 
While these technologies worked for a while, the game has changed of late. The recent inclusion of vehicle-to-vehicle and vehicle-to-infrastructure communication is making our roads safer for motorists, and the market is changing to fit the bill. 
Changing Traffic Management Dynamics
How have these changes manifested? In scaling and an increase in vehicles. For a quick comparison: in 1900, Americans owned 8,000 cars; in 1920, they owned 8 million; and by 2022, there were more than 268 million, or a whopping 800 cars per 1,000 people! With this boost in sales and vehicle ownership, it is only natural that traffic accidents and disasters have escalated, as have the number of traffic jams. In 2021 alone, there were 42,939 traffic-related deaths in the US.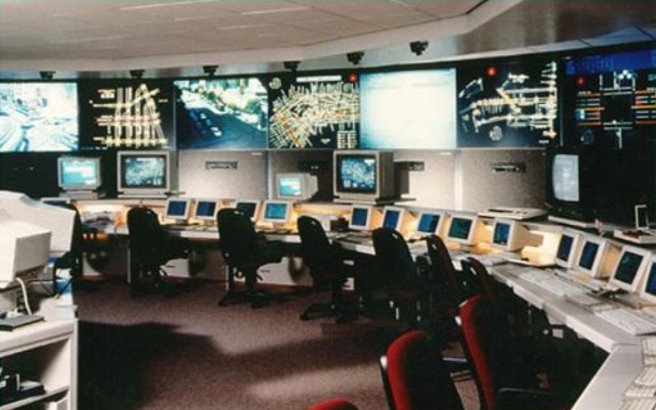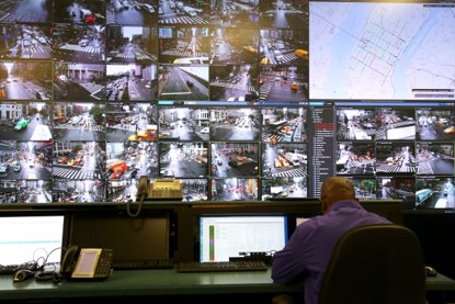 So, what can a team like ours do in the face of such a steady increase in vehicles and a lull in the development of modern technology? The easiest way is to develop innovative solutions and apply them to old problems. The issue is that there are not a ton of tech providers filling this gap. Just look at the state of a 1990's traffic management center and compare it to a newer version of the same place. The number of screens and monitoring systems has increased, but the overall layout and format of the actual analysis has stayed the same. 
At D2 traffic our goal is to fill vital technology gaps between the past and the future. We can see that there is potential for change, and the sooner we adopt new options, the safer our roads and motorists will be. We want to achieve this through responsible and sustainable solutions for our customers. 


New Traffic Management Systems and Tech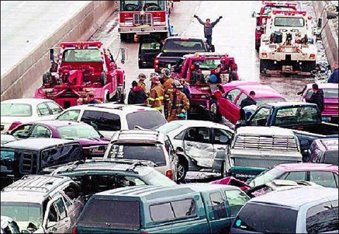 With the advent of products like Electric Vehicles, Autonomous Vehicles, and AI technology, there is a paradigm shift happening in the world of traffic management. The problem of tech not keeping up with these changing factors has always stemmed from a disconnect between vehicle companies and traffic management solution providers. For over 120 years, auto manufacturers produced cars and infrastructure experts built roads. Now, for the first time, these two branches of the same transit tree are pushed to communicate and work in tandem. They need each other! 
Current US infrastructure was designed for the last 60 years. D2 Traffic, on the other hand, is constructing infrastructure for the next 60 years. This is necessary to keep up with a growing population. Currently, the United States has 331.9 million people and 3.9 million miles of roadways. To ensure this boom does not outpace the current traffic management systems, innovative technology is being developed. This includes: 
Customized systems for big metropolitans and states. 
CAV (Connected and Automated Vehicles) systems which will eliminate the need for traffic signals and spot devices. 
Connectivity applications that enable vehicles to interact with each other 
Sensors and software to better identify infrastructure, vehicles, and pedestrians.  
Vehicle internet compatibility, which will be included in 4 out of 5 cars by 2025. 
Weather sensing technology to analyze and identify climate patterns and inform drivers of hazards. 
Work-zone management and safety options. 
Accessibility to traveler information to better inform the choices of traffic managers. 
Intersection collision avoidance to prevent major accidents. 
It is easy to realize the difference between these options and the previous, outdated technology: most of it is based on prevention, as opposed to simply mitigating the symptoms of poor management. 

What About Smart Cities?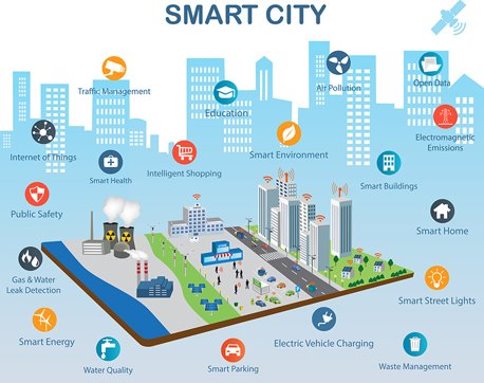 The Smart City will bundle these advances into a seamlessly integrated community that is safer and more efficient for drivers and pedestrians alike. D2 Traffic Technologies is already working on this model. We offer several solutions, including: 
Smart Streetlights, which include EV chargers, remote call buttons, high-end cameras for safety, and many other integration options. 
Offerings like the Macq M3 Mobility Manager, which gives managers access to IOT software that manages a host of traffic systems from a simple digital interface, eschewing the need for the outdated traffic management centers of the past. 
We have kept the list brief but you can visit our website to read up on a range of other solutions that all play a part in streamlining traffic flow and safety. Our tech is a work in progress, and we are determined to add more to our lineup of products as we grow. 
The Bottom Line
The traffic and transportation world will continue to change, but it affords us an opportunity to change with it. In the next few decades, we should see an increase in preventive systems, AI-based camera analysis, and ease of traffic regulation on behalf of management. The Smart City will evolve naturally from this innovation! We will see you there!